Kitchen and bathroom tips
Welcome to Riverside Kitchen and Bath's design and renovation blog. Here you will find our thoughts and musings about layout and design ideas, budget advice, kitchen renovating tips, bathroom ideas, inspirational photos, trends, new products, and modelling answers.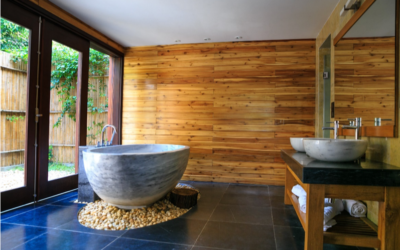 Have you ever stayed at a place, and when you walked into the bathroom your jaw dropped? Maybe it's from the aesthetics, unique features, or a combination of the two, either way, the bathroom becomes a luxury while you're there. Now, we know what you're thinking,...