Spring is here, and right around the corner is the summer! You know what that means—summer parties. These tips will help make your kitchen professional, and they are sure to impress all of your summer guests. Not to mention, they will help you make your way around the kitchen.
Pegboards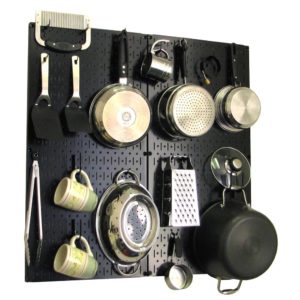 Pegboards can be made in many different shapes and sizes to accommodate your needs. They are a great way to save on cabinet and counter space. As shown, they can be used to store pots, pans, kitchen tools, and even dishes.
The Dashboard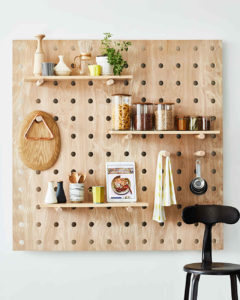 Similar to the peg board, the dashboard can suit any kitchen. The design of it allows you to add as many shelves or as little shelves as it will hold–depending on size. It can be a classic wood design or updated to something more modern. Either way, it will provide extra storage, and better, it will make your kitchen stand out.
The Up And Away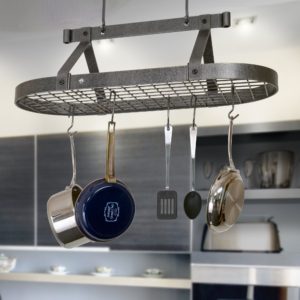 These easy to install overhead racks come in many different styles and designs. Spare yourself the embarrassment of a cluttered cabinet with pots and pans that fall out every time you open it. The overhead rack makes it extremely easy to find exactly what you need while giving off a professional vibe.
The Super Cabinet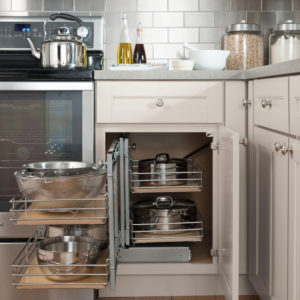 If the overhead rack isn't your style or you can't fit it, try the super cabinet. It allows for a full extend so you can easily and neatly organize everything. Not only is this perfect for the kitchen, but it can also be utilized in an outdoor cabinet set up!
Slanted Drawers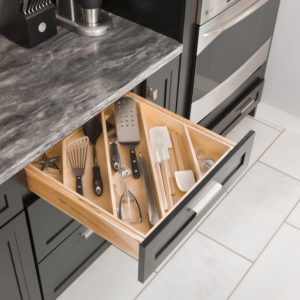 Slanted drawers are a super simple idea with a high-end organizational result. When it's time to flip the burgers at your summer cookout, you won't be fumbling for a spatula! Again, this is a great organizational tip for both in-door and outdoor cabinet drawers.
Whether you want to go with one of these originations designs or you think up your own unique kitchen organization, Riverside Kitchen & Bath can meet your needs.  You can call us at 570-296-4458 or visit our website. If you're in the area, check out our showroom located at 129 Route 6 Milford, PA 18337